Our per-trip travel insurance policies now include COVID-19 Coverage for the first 90 days of each trip and can be purchased online. For yearly policies, you need to provide us with your policy number and trip details separately to get a quote to include COVID-19 Coverage for each upcoming trip. You can call 6788 1222, email us or contact your Income advisor. COVID-19 high risk countries are excluded from COVID-19 Coverage. Please refer to our COVID-19 Travel FAQs for full coverage and exclusions.
Enjoy your studies overseas with complete peace of mind.
Stay protected with up to $200,000 coverage against accidental death, accidental permanent disability and up to $15,000 for medical expenses for injuries due to accidents

Medical expenses for injuries due to accidents from leisure activities[2] such as snow-skiing and motorcycling are also covered.

Get coverage for travel inconveniences such as travel delay[3], baggage delay[4], loss or damage to personal belongings, and more. 

Enjoy worldwide[1] coverage that protects you even during vacations to neighbouring cities during your overseas study trip. 

Enjoy flexibility to choose your coverage period from 3 months, 6 months and 12 months.
Your coverage at a glance.
| | |
| --- | --- |
| Coverage | Maximum benefit limit per policy period |
| Personal accident | $200,000 |
| Medical expenses for injury due to an accident | Overall section limit: $15,000 |
| Emergency medical evacuation | Unlimited |
| Study interruptions | $20,000 |
Need more protection? Enhance your coverage with a rider.
Hospital & surgical expenses and medical expenses for outpatient treatment
Get additional coverage of up to $100,000 for hospital and surgical expenses and up to $1,500 for medical expenses for outpatient treatment for sickness while overseas.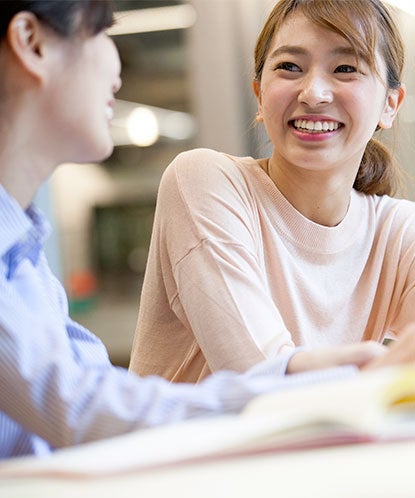 Your policy toolkit. 18/5
Footnotes
This policy covers you when you are overseas except when you are travelling in, to or through Afghanistan, Cuba, the Democratic Republic of Congo, Iran, Iraq, Liberia, Sudan or Syria.
This policy does not cover claims for loss or liability directly or indirectly caused by or arising from extreme sports which involve speed, height, danger, a high level of physical exertion, highly specialised gear or spectacular stunts, whether they are played competitively or non-competitively, in a team or individually. Please refer to the policy contract for the exclusions on dangerous activities or sports.
We will pay you for travel delay if the public transport you are scheduled to travel in during the policy period is delayed for more than six hours in a row and the delay is not caused by you.
We will pay you for baggage delay if your checked-in baggage has been delayed by any transport operator for more than six hours in a row while you are in Singapore or overseas.
Exclusions
There are certain conditions whereby the benefits under this plan will not be payable. You can refer to your policy contract for the precise terms, conditions and exclusions of the plan. The policy contract will be issued when your application is accepted.
Important Notes
This is for general information only. You can find the usual terms and conditions of this plan in the policy conditions.
All our products are developed to benefit our customers but not all may be suitable for your specific needs. If you are unsure if this plan is suitable for you, we strongly encourage you to speak to a qualified insurance adviser. Otherwise, you may end up buying a plan that does not meet your expectations or needs. As a result, you may not be able to afford the premiums or get the insurance protection you want.
This policy is protected under the Policy Owners' Protection Scheme which is administered by the Singapore Deposit Insurance Corporation (SDIC). Coverage for your policy is automatic and no further action is required from you.  For more information on the types of benefits that are covered under the scheme as well as the limits of coverage, where applicable, please contact Income or visit the GIA/LIA or SDIC web-sites (www.gia.org.sg or www.lia.org.sg or www.sdic.org.sg).
Information is correct as of 23 July 2019.
Information is correct as of 14 April 2022.
Apply for Overseas Study Protection Plan.
The best deals. Just for you.